About This Website
---
This is a website about osteoporosis. The Latina Health Project produced the site as part of our mission to bring accurate and timely health information to everyone, regardless of sex or ethnic background. In the United States alone, osteoporosis causes two million fractures per year, and costs society about $19 billion per year."
We do not claim the site is comprehensive, and even so, a website is no substitute for face-to-face medical care. See a doctor if you think you have signs of osteoporosis. Painless, non-invasive procedures can help the doctor determine if you have the condition and what treatment, if any, is appropriate.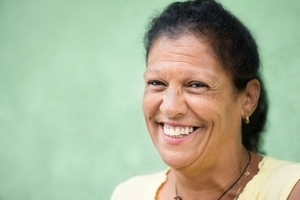 The Latina Health Project is a non-profit organization funded by private donations. We are registered in Travis County, Texas. We have no full-time employees and our writers and advisors work mainly as volunteers out of an interest in public health. The donors have no financial interest in treatment or testing for osteoporosis. We will never accept donations or financial support from pharmaceutical companies, medical device companies, or healthcare providers.
Osteoporosis is a public health issue that demands an outreach because of its prevalence and because doctors have means to address it. And because there are methods to reduce your risk before you get osteoporosis, if you aware. Of osteoporosis, the Surgeon General says "risk is disparately rising most rapidly among Hispanic women."
We cannot give medical advice. If you have any non-medical site related questions or comments, contact the site's webmaster.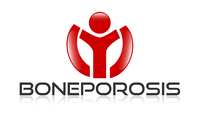 Authorship
The entire site is published by the Latina Health Project and consists of original (not copied) material. The writers are not scientists or doctors, but journalists dedicated to bringing accurate information to the web.

The Boneporosis Book
We published an e-book called The Boneporosis Book. It is available in Kindle format.

Disclaimer: The authors and owners of this website do not assume liability for any use or misuse of the information provided. The latinaproject.com information does not replace a medical consultation and is intended strictly for educational purposes. No information published on this site should be taken as a medical diagnosis.

Comments about the website should be directed to
ashley – at – latinaproject.com
Ashley Martinez
Latina Health Project
512-901-4016
Privacy Policy
The latinaproject.com website and the Latina Health Project does not collect personal information from visitors to this website. We do not ask for any information that can be tied to an individual.
We employ a tracking system that tells us in bulk the number of visitors to the site, most popular pages, and which pages are used to enter and exit the site. The tracking system also records the approximate geographical location of the visits and presents this data in bulk. We use this information only to help develop the site to make it more useful.
The personal information collected from the visitors of our website, including their identity, remains confidential. We respect the law(s) on confidentiality applicable to this website (hosting country) and we will never pass on these data to any third party, unless required by law.
Copyright
All information on this site is the property of Latina Health Project and cannot be copied, reprinted, or republished without expressed our permission.
Advertising and Link Exchange
We do not accept advertising. We do not exchange links with other websites. Please do not contact us about these issues.
---